Sep
3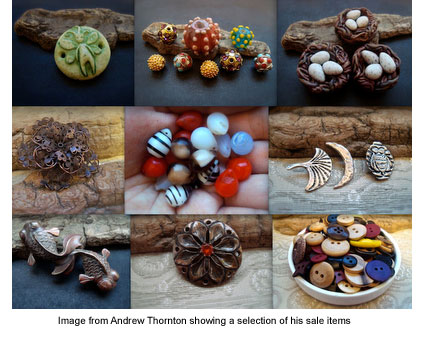 If you haven't been over to Andrew's sale site to see all the goodies, what are you waiting for? Andrew's quest to organize his studio and make sure his treasures find new homes has me in deep admiration. Hang in there, Andrew, you'll get that many-headed hydra tamed! I can't wait to see what creative energy flows from Andrew once he reaches his goal.
Get to know Andrew over at his blog, the writing and art of Andrew Thornton.
By Stacie Hooder
You may also like...
Comments