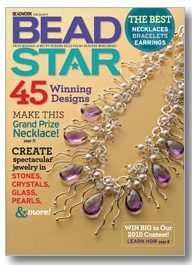 If you have not yet submitted a design for Bead Star, you are in luck, as the deadline has been extended to May 10, 2010.
You could be the next winner!  Winning designs are showcased in the magazine, and …

Feeling inspired?  Why not submit your latest designs to the "Your Designs Rock"  Contest at Rings & Things.  You could win in a number of catagories and receive great gift certificates and the possiblity of having your creation …

The Fall Challenge by the Editors of Stringing is to come up with a beaded or wire worked project on the theme "Around the World"
Projects should be photographed and sent to the editors for judging no later than September …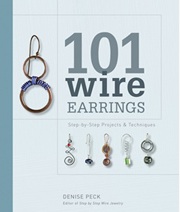 Beading Daily is hosting a earring swap, which sounds like fun. It is to celebrate Denise Peck's new book 101 Wire Earrings.
The basics are:  make a pair of earrings and send them in with a self addressed …
The Charm Factory has generously offered to give away a charm bracelet with 8 charms to one lucky reader on The Mommy-Files (you get to choose your 8 charms). Visit The Mommy-Files for full details on how to enter.…

Scarlett Lanson of http://www.thebeadersmuse.com/would like to invite beaders of all types to explore and participate in the "Use the Muse II" beading creativity contest, featured on her website.
Working with some fantastic sponsors, lavish prize packages and contest kits …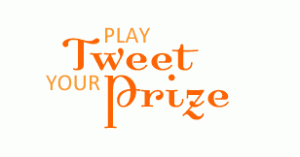 Play Tweet Your Prize on Twitter for your chance to win some fantastic jewelrymaking stuff!!
Add @Artbeads on Twitter, then to enter, simply follow the instructions below for tweeting a link to the item you'd like to win and telling your …

If you  are a gem cutter, why not enter the 2010 Gemmys?  Its open to all gem cutters, carvers and lapidary artists! 
Deadline for entries: August 1, 2009
Go to the Jewelry Artist Magazine website and fill in the entry …
Objects and Elements has put up their first Reader Challenge:  Get Closure: Show Us Your Clasps.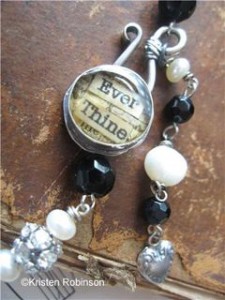 Here's how to participate. You can make your own clasp OR show them how you've creatively used an objects and elements closure (as …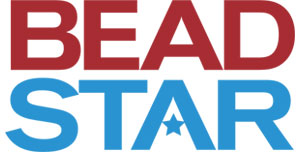 Don't miss out on your chance to be a STAR!!!
The deadline is soon approaching for Bead Star jewelry competition, last day to enter is May 1, 2009. The grand prize is an all-expense paid trip for two to …
Beading Daily has this great contest that is open to everyone, just design a bracelet or necklace using three or more different types of gemstones and your design could be featured on Beading Daily and considered for publication in Step …
Vivian Deliz!!! Congrats Vivian!! I'll be contacting you via email for your mailing address.
Thank you to everyone to left a comment for this giveaway. I'll be bringing another giveaway soon!…
Don't forget to leave a comment to win a copy of "The Need to Bead" & "Born to Bead" books by Katie Hacker!!!!! Tomorrow is the deadline, I'll be picking a winner at random on Feb 1.…
From the Bead and Button Blog: It's time to enter the annual Bead Dreams competition! Everything you need to know is at BeadAndButtonShow.com.  If you are looking for competions to enter, this is a fabulous. I wish you all …
Beadwork VI:  The Beaded Book Competition
If you haven't done so yet, you still have time to enter this international beadwork competition! 
 Preliminary entries will be accepted through December 18, 2008.  The theme is wide open-think favorite characters in literature, …
« go back
—
keep looking »