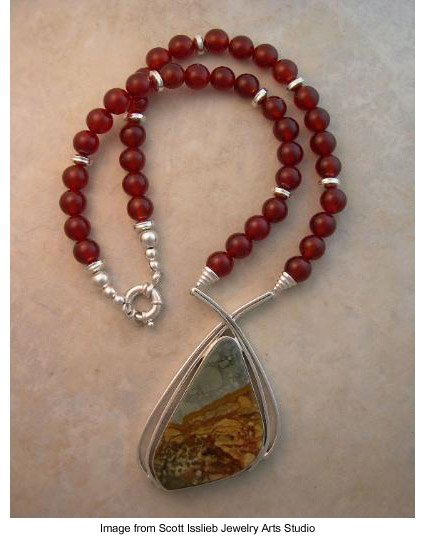 A recent stroll lead me to the store front of jewelry designer and gemologist Scott Isslieb. Scott was kind enough to show me around his store and introduce me to his work. Scott was quick to tell me that he …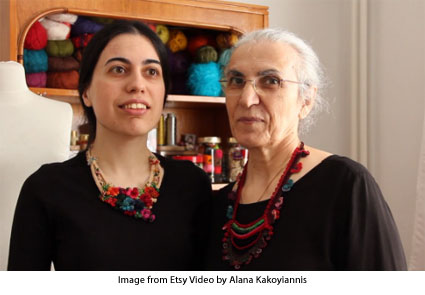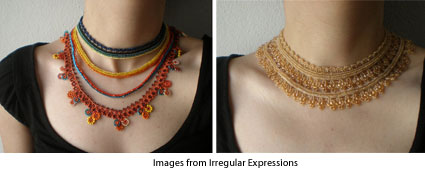 With Mother's Day quickly approaching, be inspired by Sebahat Çetinkaya from Bolu, Turkey. Sebahat is the artist behind the unique and delicate pieces featured at Irregular Expressions but daughter Aysegül helped begin the Etsy shop in 2007 and continues to work closely …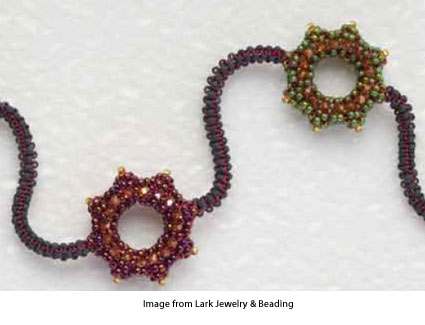 Don't miss the interview with the talented Rachel Nelson-Smith at Lark Jewelry & Beading! Not only a gifted beader, Rachel sings! Take a look and you'll read the interesting ways Rachel started singing and beading — and a little …
If you missed my original post, take a look. Then pop over to Lynn's blog for her second installment.…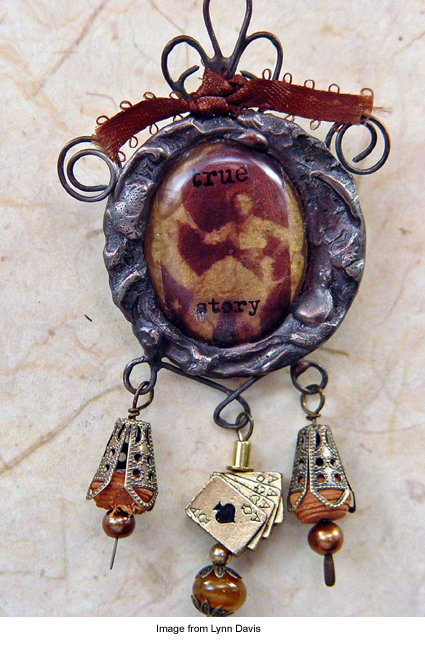 If you aren't familiar with Lynn Davis and her "invented vintage and faux-tique" work, you are missing out! Lynn shares more about herself in Series #1 of Ask Me, Who Knows. Read more about Lynn and her work, then …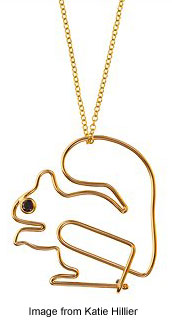 Katie Hillier started a new jewelry line last year - adorable, yet simple "line drawings" of animals in precious metal wire with jeweled eyes. Named Accessory Designer of the Year during the British Fashion Awards last October, the New York Times …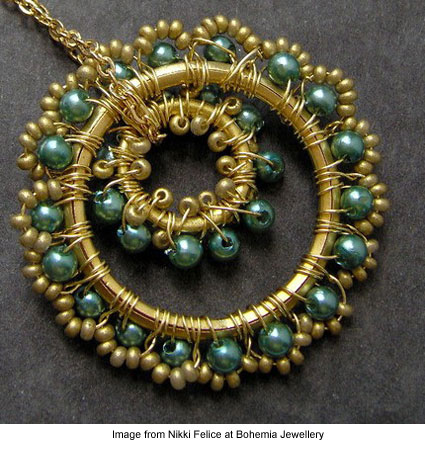 You may know jewelry designer Nikki Felice as a member of the Etsy Beadweavers Team. Malta Inside Out recently posted a business profile interview with Nikki. If you don't know Nikki yet, check out what she had to say …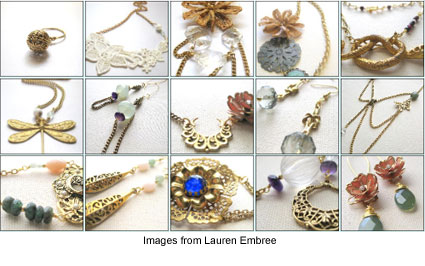 Christopher Spencer recently talked with jewelry designer Lauren Embree. Read what Lauren has to say about getting started, her work, and her greatest skills. Lauren sells her work at Ultra Studios in Fayetteville, Arkansas and online at Lauren Embree jewelry.…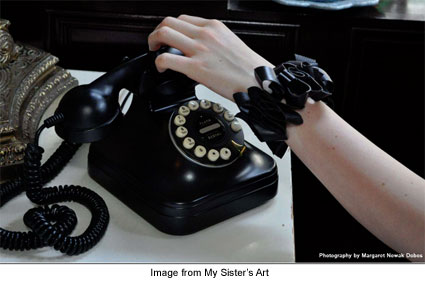 AL.com has a very interesting article about Kathleen Nowak Tucci and her upcycled rubber jewelry. Since one of her pieces appeared on the August cover of Vogue Italia and more in its pages, she's been a very busy lady. You can see more of …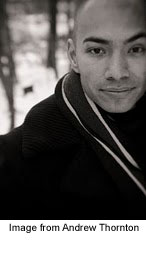 Ray Hemachandra of Lark Crafts Jewelry & Beading recently interviewed jewelry designer, writer, painter, and soon to be organized Andrew Thornton. If you missed my post about Andrew's de-stash sale, head over to see what goodies you need. …
Kathy at Lark Crafts has posted a wonderful interview with Nathalie Mornu. Lark Crafts' bonus content page features two free projects from Nathalie's recently published book Leather Jewelry: 30 Contemporary Projects. Head over to Lark Crafts and hear …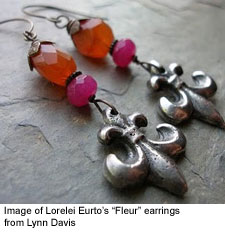 Jewelry designer Lynn Davis creates "invented vintage and faux-tique" pieces that I find exquisite.
What can be better?
Lynn posted about the lovely earrings made by Lorelei Eurto called "Fleur" featuring Lynn's very own fleur de lis components. These lovely …
Madeit.com.au (Like Etsy only Australian)  has just featured this wonderful artist on their website.
Little Viking Girl sells simplistic designed pendants, rings even children's wear. Items range from a very affordable $16 -$34.
Check out the interview as well as her …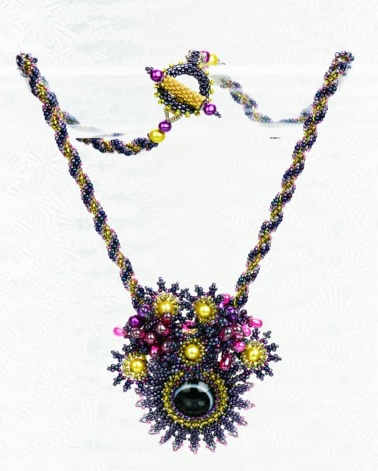 If you are in awe of Laura McCabe's work, and it would be hard not to be, you might be thrilled to read this interview with her as posted at Lark Books.
The interview covers everything from the music and …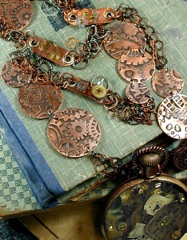 The San Francisco Bead and Design Show will be taking place from May 21-23, 2010. For more information about the show itself please see below.
Carole Witt of String Bead in Chico, CA will be teaching a number of workshops, …
keep looking »