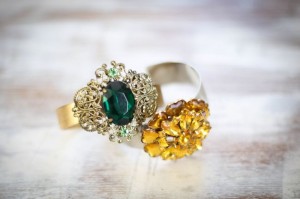 On their blog Eat. Sleep. Make. Jen and Shannon host a series called "Made It For Me" where they encourage people to make something for themselves.  In one of their posts they feature a tutorial by …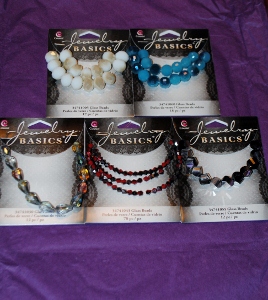 I have the privilege of reviewing these beautiful beads sent to me by Cousin.
This family owned and operated company began in 1970 as Enterprise Art, a retail company in Largo, Florida.  The success lead the way for Cousin, a …
Since Spring Break is just around the corner and scattered throughout the month of March and April, depending on what part of the country you live in, I will be posting child-friendly jewelry making tutorials once or twice a week …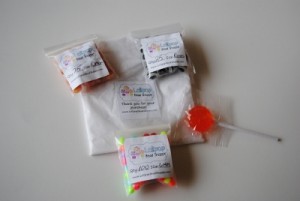 Yesterday was a rainy, blah feeling sort of day where I live in South Mississippi, but a trip to the post office brightened my day!  At the beginning of the week I placed a first-time order to the "Lollipop …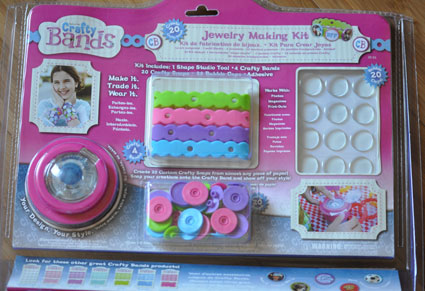 This weekend I had the chance to review Crafty Bands from Epiphany Crafts. These new design-your-own-charm bracelets for kids are colorful, fun and easy to make. Your kids will be eager to start making their own personalized charms from …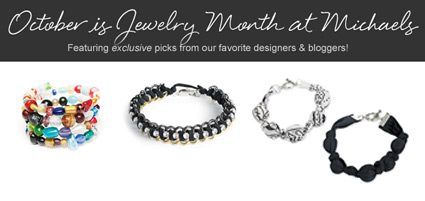 October is Jewelry Month at Michaels and they are giving you plenty of reasons to make October your new favorite month! No matter your skill level, Michaels has exclusive projects, deals, classes and demos to help you. With your new …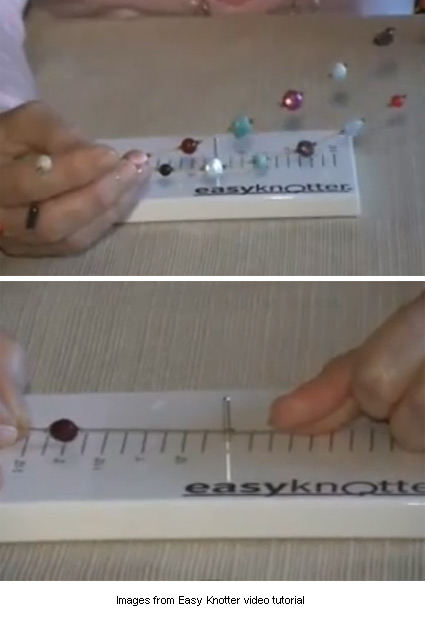 Maureen Oliveto's invention will make tying knots in your bead work more precise and faster, too. Take a look at her video tutorial and see just how simple it is to use the Easy Knotter! Creating jewelry with evenly …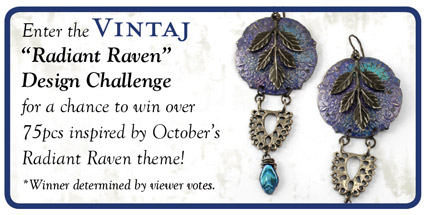 What's your interpretation of "Radiant Raven?" Create your piece using Vintaj Natural Brass, Arte Metal and/or Artisan Copper to express it! Submissions are due by noon (CST) Friday, September 28. Get the rules and details at the Vintaj blog.…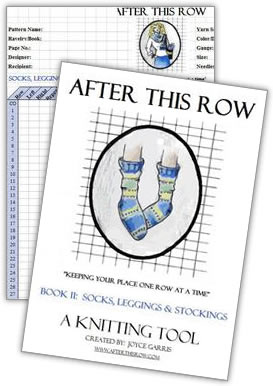 Have you seen this knitting tool? After This Row designed by avid knitter Joyce Garris from Huntley, Illinois, helps you keep track of where you are on your knitting project regardless of how many times you have to lay it …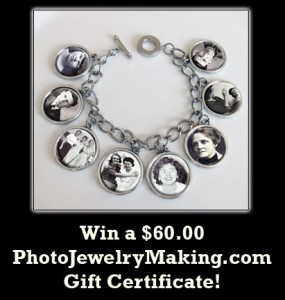 Don't miss your chance to enter the PhotoJewelryMaking.com $60 giveaway! A lucky winner will receive a $60 gift certificate for use at PhotoJewelryMaking.com. Head over to the giveaway post to enter now. This giveaway ends October 1 and is …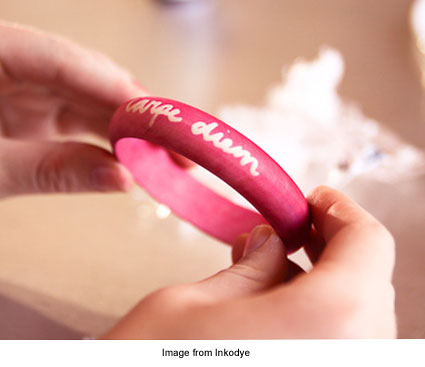 Remember my post about Inkodye photosensitive ink?  There's soon going to be an app for that! Using the 'Lumityper' app, take a picture using an iPhone, convert it into a negative, and then print the negative on …
Eureka! Beads Annual Sale is going on right now! (September 13 – September 19, 2010) Their annual sale is 50% off most products. They are also offering 30% off magazines, books, and Burfitt tools.
The 50% discount is good both …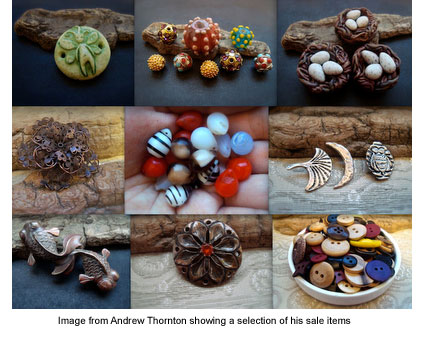 If you haven't been over to Andrew's sale site to see all the goodies, what are you waiting for? Andrew's quest to organize his studio and make sure his treasures find new homes has me in deep admiration. Hang in there, …
[youtube UPlQ2oCKQxo]
Here is another video from Rio Grande on making seamless molds.  This time it is with precious metal clay and the ring maker molds.  This too looks like a fairly simple and fast way to create a seamless …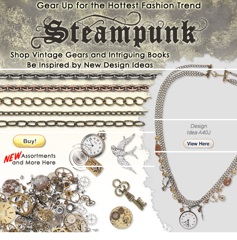 If you are already into steampunk or thinking of trying to make your first piece, this will come as good news to you.  Fire Mountain Gems is now offering a line of Steampunk inspired components, books, antiquing paste and designs …
keep looking »