Janice Fowler at The Jewelry Artists Network is sharing her tutorial for making this dual ball ring. She says it isn't a traditional tutorial but more an outline of the technique. As you can see from the photo above, her results are …
If you will be in the DC area September 24-26, consider ArtBliss jewelry and mixed media workshops. ArtBliss gives you the opportunity to study with four nationally recognized artists who will be teaching classes in wireworking, metalworking, lampworking, and mixed …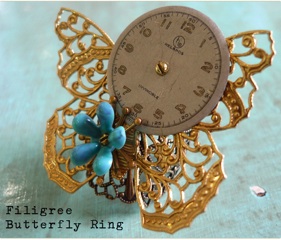 The folks over at Ornamentea are always coming up with great tutorials and this one look like fun. Here is their filigree butterfly ring
It uses micro screws and bolts to layer elements on this ring and give it more …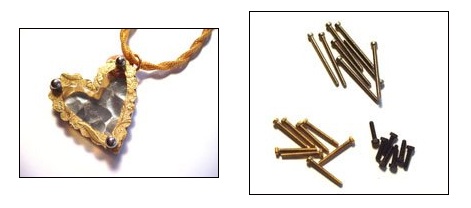 Helen Driggs of Lapidary Journal recently wrote up a review of cold connections for Jewelry Making Daily, which you might find useful if you are looking for ways to spice up you not soldered jewelry.…
If you are thinking about buying a micro torch, you might want to check out this recent chat with Kristal Wick and Denise Peck of Jewelry Making Daily and Beadmaking Daily.
It should answer a lot of your questions about …
[youtube ceuFqGia4gk&feature=channel]
I don't have much experience with disc cutters myself, but this in an interesting tutorial from Rio Grande on how to make a seamless ring using a disc cutter.  It looks pretty easy and much faster than trying …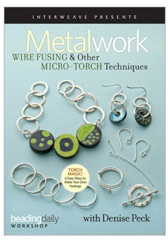 If you are interested in taking your jewelry projects to the next level but don't have the space or the inclination to use a traditional jewelry torch, the micro torch might be a good tool to try out.
If so, …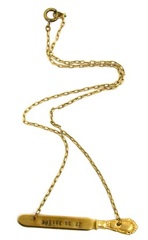 Here is an example from Shiny Little Things, of what you could do with the letter stamps mentioned here.
Or you could try spoons, forks, metal cut outs from old plate (keeping a tad of the old detailing …
I have yet to blog about a forged piece, and that is probably because I don't know much about forging nor do I know anyone who makes forged jewelry. But I stumbled across …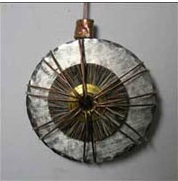 This weeks newsletter from Beading Daily by Leslie Rogalski has some interesting ideas for texturing metal.
Pictured here is one of her experiments on everyday objets such as steel washers and wire from the hardware store.…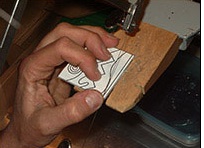 This weeks newsletter from Helen Driggs on Beading Daily gives excellent instructions for how to use your first jewelry saw.
She has hit the nail right on the head with this one.  The jewelry saw is really the most …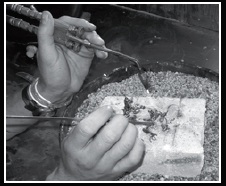 The new course schedule for the Craft Alliance in St Louis, MO is now available.
In their two locations they hold many classes for all ages in Clay, Metal, Glass and Fiber.  This season hold in store very interesting classes …
If you are looking for some tutorials on different jewelry making techniques, etc…. check out Gelt Designs Tutorial Page.
They have an entire page full of great jewelrymaking tips lfrom making interesting findings like the Clover leaf Toggle to …
Victoria Lansford's latest DVD, Metal Tehcniques of Bronze Age Masters: Eastern Repousse will be released this fall, and she's  looking for images of Eastern repousse work to include in the gallery section.
If you have taken one of her repousse …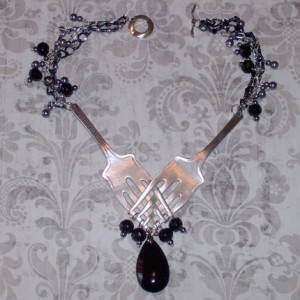 Today's Jewelry Artist Mini Interview is with Heather Mullins-Teasley also known as Madame Teasley.  Heather is a multi talented mixed media artist who excels in painting,  making assemblages and art jewelry. 
How did you start doing jewelry (or bead making)

…
« go back
—
keep looking »