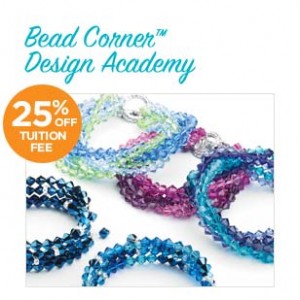 Interested in learning a new jewelry making technique? Michael's craft store is hosting a Creative Class Open House Event Saturday March 9th from 11am-3pm.    During this event you will get to meet their certified instructors and have a chance to save big …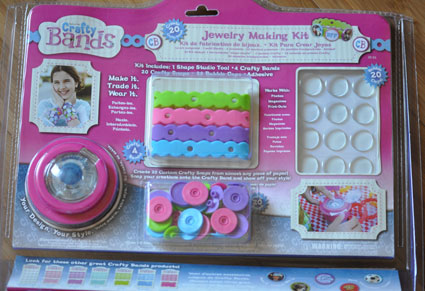 This weekend I had the chance to review Crafty Bands from Epiphany Crafts. These new design-your-own-charm bracelets for kids are colorful, fun and easy to make. Your kids will be eager to start making their own personalized charms from …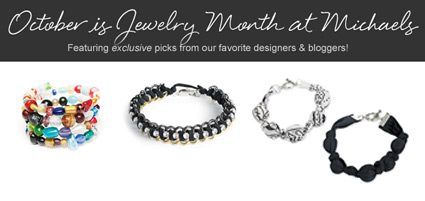 October is Jewelry Month at Michaels and they are giving you plenty of reasons to make October your new favorite month! No matter your skill level, Michaels has exclusive projects, deals, classes and demos to help you. With your new …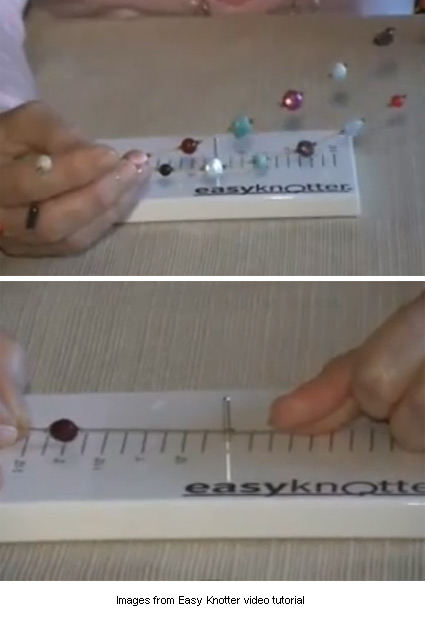 Maureen Oliveto's invention will make tying knots in your bead work more precise and faster, too. Take a look at her video tutorial and see just how simple it is to use the Easy Knotter! Creating jewelry with evenly …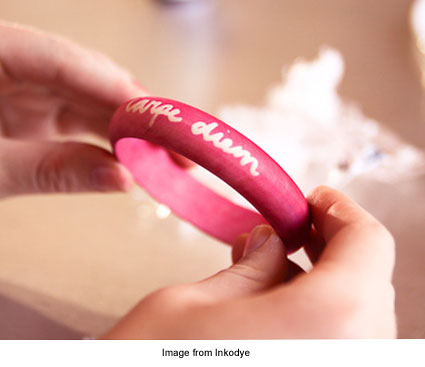 Remember my post about Inkodye photosensitive ink?  There's soon going to be an app for that! Using the 'Lumityper' app, take a picture using an iPhone, convert it into a negative, and then print the negative on …
Interweave is offering up to 80% off books, DVDs, magazines, and more in their slightly damaged and overstocked products sale. The numbers of items are very limited so shop fast! The sale ends Friday, June 24, 2011. Shop the Interweave …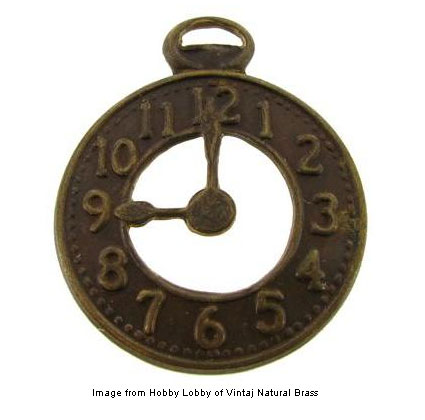 Hobby Lobby has Vintaj products on sale through February 12 at midnight CST. You can save 40% and get shipping for $5.95 on all orders. Now is the time to stock up on your Vintaj favorites at Hobby Lobby!…
If you use resin in your jewelry work, I wonder if you've seen Solar Color Dust yet? Mix this UV sensitive pigment powder into your clear resin (clear epoxy, gloss paint, lacquer, other solvent borne or plastic mediums will work as well) and your …
Eureka! Beads Annual Sale is going on right now! (September 13 – September 19, 2010) Their annual sale is 50% off most products. They are also offering 30% off magazines, books, and Burfitt tools.
The 50% discount is good both …

25% OFF PHOTO JEWELRY SUPPLIES
SALE STARTS NOW!
Sale ends Sunday, August 22, 2010 at 11:59pm PST.
Special discount code for you to use to save 25% off!
Enter code aug25 at checkout!
Coupon Expires August 22, 2010 at …

20% off site wide
3 Days only!
For 20% off site wide
enter code: sale20 at checkout
Coupon sale20 Expires August 8th, 2010 at 11:59pm PST

…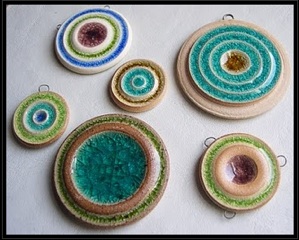 I seem to be coming across a lot of great clay findings at the minute.  This week it is Artisan Clay.  I love the colors on the beads pictured here and the texture is lovely too.  You can find the …

If you are looking for some interesting elements for your jewelry, check out RJBeads on Etsy.  They have an excellent selection of fun and funky beads and the prices are pretty reasonable too.…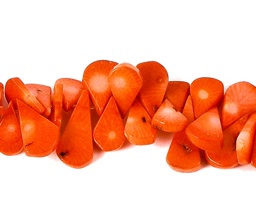 These vibrantly colored top drilled coral tear drop beads are massively discounted at South Sun Beads.  Normally $29, a 16 inch strand is selling for only $3.60, of the moment.  But you have to jump quickly as this deal …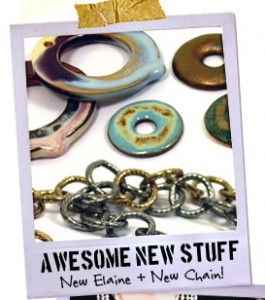 Ornamentea is selling new enameled washer pendants by Elaine Ray and funky new chains.
I love these pendants, they are so simple and striking that they hardly need anything else, besides something to hang them from, of course.
The chains …
keep looking »