Dec
31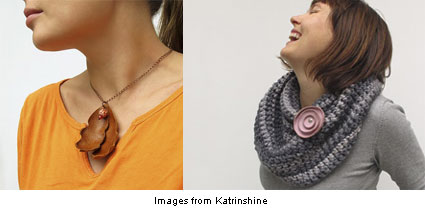 If  your mind conjures images of hippie-esque crafts and hand-tooled belts when you hear leather jewelry, take a look at these beautiful pieces from Katrinshine. See Ekaterina's post about her autumn leaves pendant and her latest pink brooch. Her work is contemporary, simple, and lovely!
If you love the look of Ekaterina's pieces, then check back later for more leather jewelry – a review and giveaway of Nathalie Mornu's Leather Jewelry: 30 Contemporary Projects from Lark Books!
By Stacie Hooder
You may also like...
Comments