Sep
6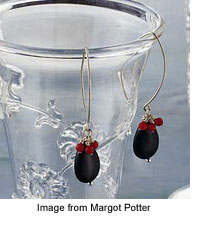 With Margot's new book Bead Chic, you can master making your own findings for your jewelry designs. Margot has shared her instructions for making this earring design she calls "Effortless Elegance." Head over to Margot's blog and see how effortless it is to make these elegant, sophisticated earrings.
Want to know more about Bead Chic? Jean Yates has written an excellent review. Head over to Jean's blog to find out more.
By Stacie Hooder
You may also like...
Comments