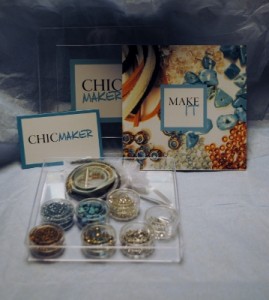 I have the privilege of reviewing a kit from Chic Maker. Stylish DIY Jewelry from Paris. Their motto Receive it. Make it. Wear it.  It is that simple.
When you join Chic Maker you will receive a new kit …
Regina Boger has been a full-time jewelry artist for more than 10 years and has been working with metal and hand stamping for just over 2 years.  She is from Fort Wayne, Indiana and owns "Fired Up Ladies Hammered" …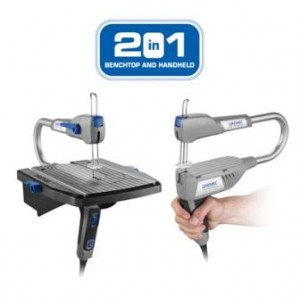 We have a brand new Jewelry Making Editor, Mardi Robyn and to celebrate, we are giving away a Dremel Moto-Saw, thanks to well, Dremel!
The brand new  Moto-Saw is a tool that converts from a stationary scroll saw …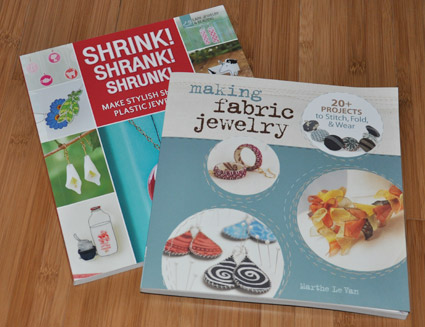 I have two great books to giveaway – Shrink! Shrank! Shrunk! by Cathe Holden and Making Fabric Jewelry by Marthe Le Van!
Both of these books will teach you how to make inexpensive, fun and original jewelry. Together they will …
I have two wonderful books from Lark Jewelry & Beading to share with you today from the PUSH series – PUSH Print and PUSH Jewelry. The PUSH series shares some of the most innovative and edgy work in the …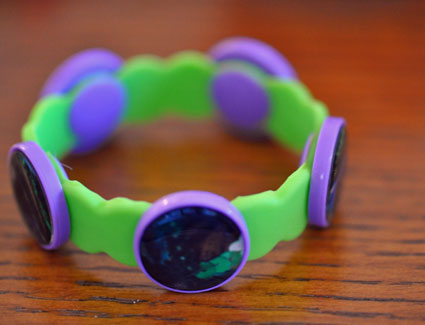 Don't miss my review of these awesome new design-your-own-charm bracelets from Epiphany Crafts!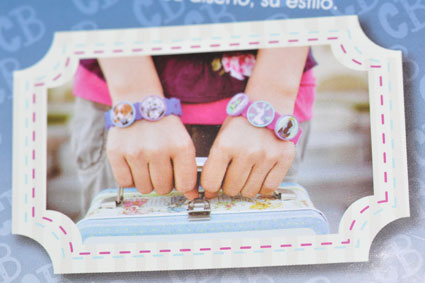 After you've read the review for Crafty Bands, leave a comment here telling me why you think your kids will love this product to enter …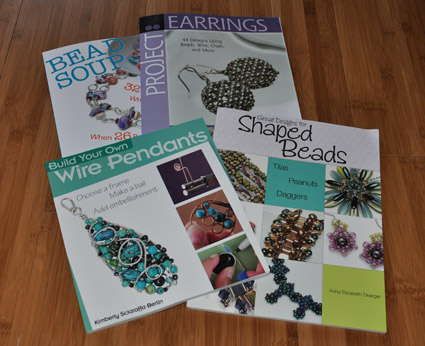 The giveaways continue with four fabulous titles from Kalmbach Books!
Build Your Own Wire Pendants by Kimberly Sciaraffa Berlin is filled with 20 projects to help you learn how to mix and match basic frames, bails, and embellishments to …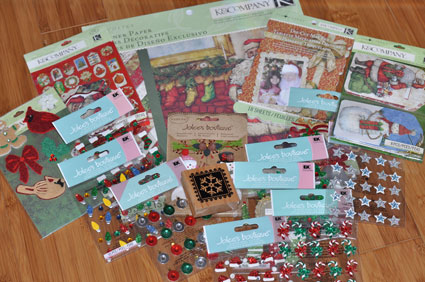 Just in time for the holidays, I have a bundle of goodies from EK Success Brands to share with a lucky reader! The festive bundle includes a K&Company paper stack designed by Tim Coffey, coordinating die-cut mat pad, journal …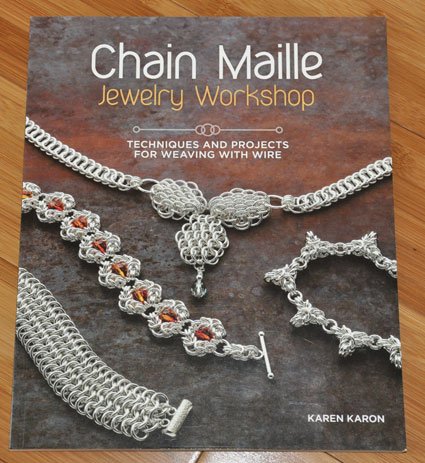 Chain Maille Jewelry Workshop: Techniques and Projects for Weaving with Wire by Karen Karon will teach you the most popular chain maille weaves. And Karen will demonstrate "speed weaving," which will help you in completing your own large projects! Karen …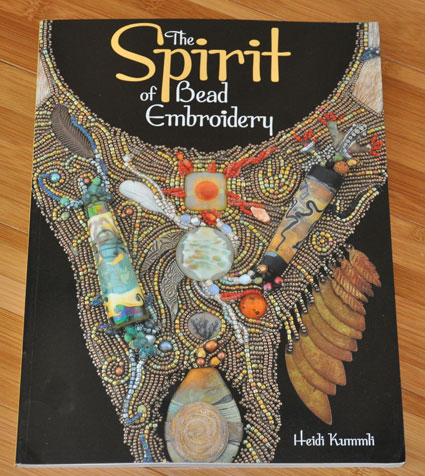 The Spirit of Bead Embroidery by Heidi Kummli is filled with beautiful work that shows her love of Mother Earth and all her creatures. Award-winning Heidi began her bead journey in 1975 and continues her exploration of Native American beadwork …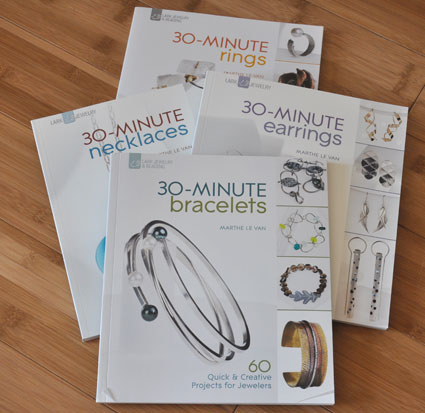 Remember my review of 30-Minute Earrings and 30-Minute Necklaces? 30-Minute Rings? Now you have a chance to win all three of these fabulous titles from Lark Jewelry & Beading plus 30-Minute Bracelets, too!
To enter for a chance …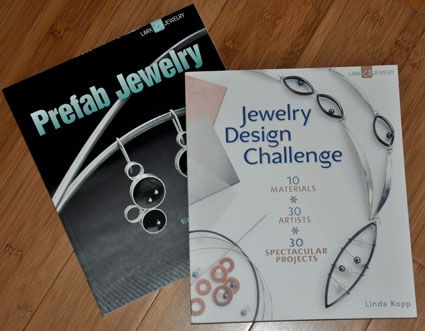 These titles from Lark Jewelry & Beading are older, but still sure to inspire!
Jewelry Design Challenge: 10 Materials, 30 Artists, 30 Spectacular Projects by Linda Kopp challenged artists to make jewelry with 9 supplies they were given and a …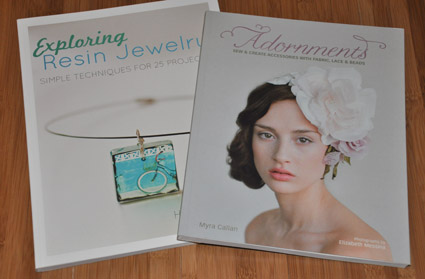 I have two more fabulous titles from North Light Books to share with you, dear readers! These books would make great gifts or more ideas for hand-made gifts from you.
Adornments by Myra Callan (Twigs and Honey) is …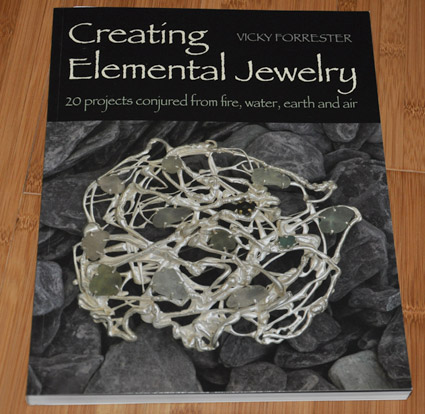 Creating Elemental Jewelry: 20 Projects Conjured from Fire, Water, Earth and Air by Vicky Forrester is one of many excellent jewelry making titles from North Light Books. Vicky has been teaching jewelry students since 1995 and has been in …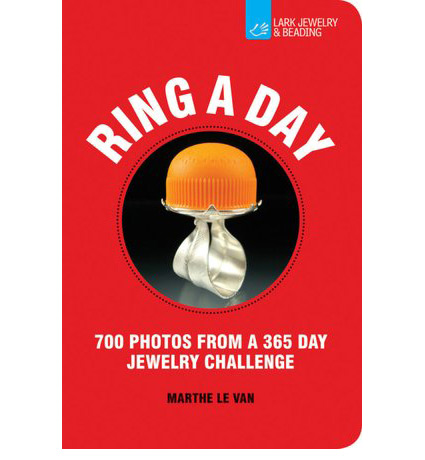 Are you familiar with the Ring a Day challenge? 365 rings throughout 2010 made with whatever time and materials participants had available no matter where they were? (See my earlier post about the exhibit that followed the challenge.) The Ring …
keep looking »