Jul
30
Entries for this giveaway are now closed.
You can still enter our active giveaways
.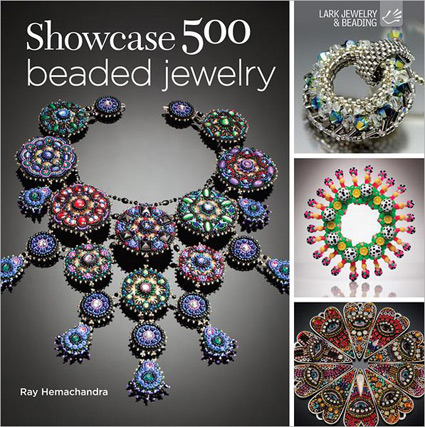 Featuring 500 exquisite designs from 275 talented beaders, this book is sure to inspire! The second in Lark's newest series, Showcase 500 Beaded Jewelry: Photographs of Beautiful Contemporary Beadwork will show you designs from both well known beading artists and some new beaders to watch as well.
Filled with many different styles and techniques, no matter what your beading area of interest you are sure to find plenty of favorites. Still haven't tried a new beading technique? You are sure to find a showstopping piece that will make you yearn to master a new technique. Classic to modern, organic to geometric, the pieces in this art book truly showcase what is possible within the medium of beading. Felt beads, glass beads, even non-traditional "beads" (tension hair rollers) add to the diversity of styles featured.
Lark Jewelry & Beading is giving you a chance to win a copy of this fabulous book here at Craft Gossip! To enter, leave a comment telling how you plan to use this book if you are the winner. The giveaway ends August 14, 2012. Sorry, the giveaway is open to US mailing addresses only.
You may also like...
Have you entered all our giveaways?
Comments