Sep
10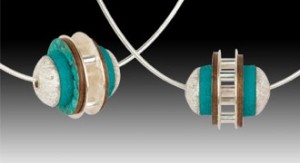 Jeweler Christine Dhein will be at the Queensland College of  Art in Brisbane Australia from the 13-15th of November, as a guest speaker on Green Jewelry and running a workshop on green studio techniques.
The piece pictured here is made of recycled sterling silver, including bench scraps as well as repurposed rubber and counter tops.
By Katrina
You may also like...
Comments