Feb
14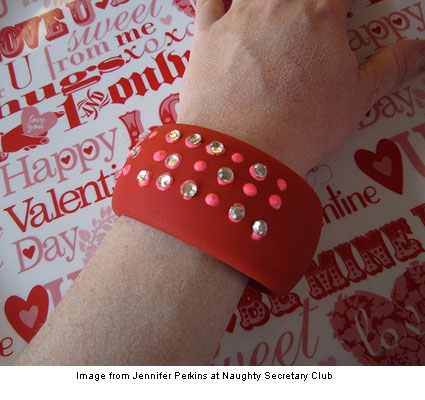 Jennifer Perkins shares her latest fun, funky, and totally cute Bedazzled Braille Bangle Bracelet. Take a look at her tutorial at Naughty Secretary Club to see how you can make one, too. The photo shows how Jen spelled "I love you" in Braille using Tulip Glam it Up Crystals. Smart and pretty!
Take a look at her painted pants pearls while you are visiting. This is a great upcycling project!
You may also like...
Comments