Sep
3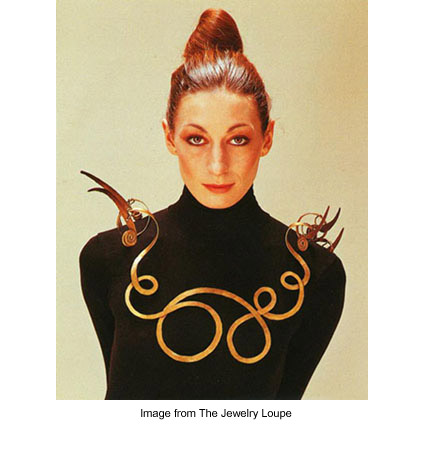 This necklace called "the Jealous Husband" worn by Anjelica Huston in this photo from 1976 is one of many by artist Alexander Calder. If you live in Chicago or have visited, you might have seen Calder's piece called "Flamingo" so perhaps you know Calder as a sculptor rather than a jewelry artist.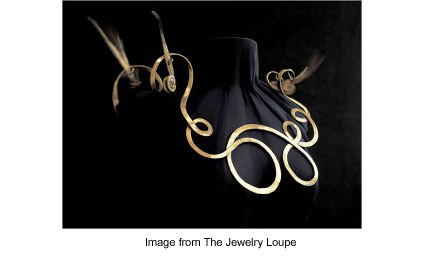 Cathleen McCarthy's very interesting blog post at The Jewelry Loupe will show you more of Calder's beautiful wire work and give you more background on Calder as hand-made jewelry artist.
You may also like...
Comments