Jun
11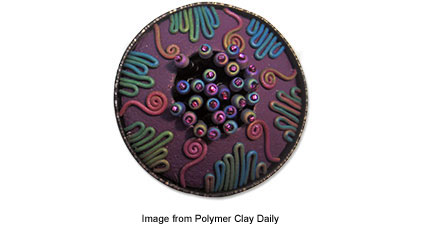 What do you think about this pendant from Libby Mills? I saw this at Polymer Clay Daily. I love the idea of using polymer clay to make bezels! Not only is this an intriguing idea, Cynthia shares a link to a Flickr group called Polymer Clay Backstory that showcases the backs of pieces. Now you can see how others are attaching findings and finishing their work.
Take a look at Cynthia's post and then see other luscious polymer clay and silver works in Libby's gallery.
By Stacie Hooder
You may also like...
Comments