Feb
22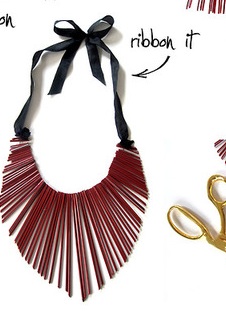 Check out P.S. I made this... for a tutorial on how to make this spike necklace.  It is in homage to Maripol and her comeback collaboration with Marc Jacobs.
Funnily enough, P.S. I made this, made this necklace out of coffee stirrers.  Excellent new use for an everyday material!
By Katrina
You may also like...
Comments