Sep
6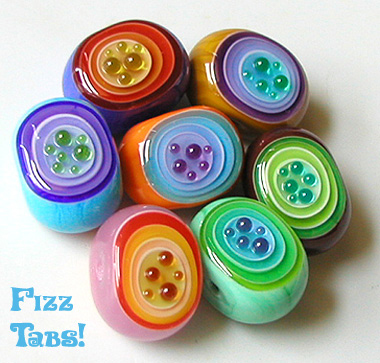 Get in on the action-Sign up for the newsletter at Z-Beads and get a chance to buy these super star beads on sale each Thursday. Let me tell you they go FAST, so you gotta be quick!
 These GORGEOUS Lampwork beads are made by Sara Moran.  Her beads are so rich and colorful. She has a whimisical playful hand when creating them and any project you make with them will be stunning. She also sells on ebay as well as doing custom work.  
By Barbe Saint John
You may also like...
Comments