Jul
29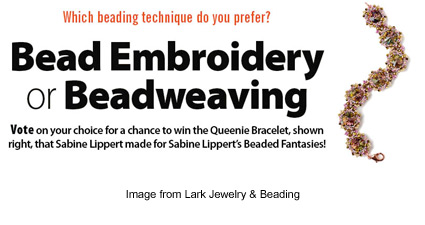 Lark Jewelry & Beading is giving away a Queenie Bracelet made by Sabine Lippert! How can you enter for a chance to win? Vote for your favorite technique – bead embroidery or beadweaving – on Facebook by August 10!
(*Please note – the giveaway is for U.S. residents only.)
By Stacie Hooder
You may also like...
Comments